---
Engineering, Ops and little bit of Dev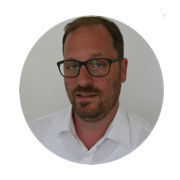 I'm a Senior Cloud Architect working for WebGate Consulting AG. Currently I'm most interested in hybrid cloud architecture (on-premises Infrastructure, AWS, MS Azure) and how you can interconnect them.
Whenever I'm free to choose the cloud platform I work with AWS, therefore the most content on this Blog will cover this topic.
Previously I was a Senior Solution Consultant specialized in IBM Collaboration Solutions, that's why you still find a lot of posts on that topic.