Business Card function for the IBM Connections Richtext Editor
---
I already blogged on the topic of customizing the IBM Connections Richtext Editor and we showed an example of a Business Card plugin for the CKEditor which is used by IBM Connections during our IBM Connect Show'n Tell session.
I promised to release the plugin on this blog so here we go:
Download the Plugin and add it to your Richtext Editor, look at slide 157 ff in our presentation (Slideshare link) on how to do this.
Following image shows you the new plugin and how it can be used: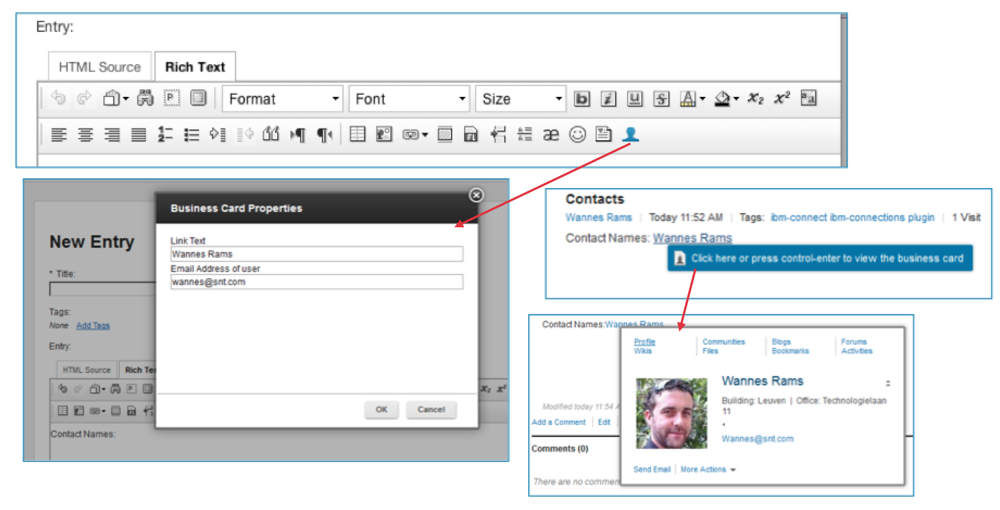 I hope this is helpful for you and gives you a starting point for your own CKEditor plugins!