Social Connections V in my hometown Zurich - Thank you!
---
Last friday it was my second time attending the Social Connections Event. This time the event took place in my hometown Zurich which of course was a special pleasure to me.
It was already the 5th IBM Connections user group event with nearly 200 participants from 20 countries!
I had the honor to give a technical session on creating customized Cognos reports for IBM Connections:
Helping the Social Connections team at Thursday (I'm now an assembly line pro!) gave me the possibility to get to know all the team members.
I have to say they really impressed me as group. The team is a perfect match of different personalities and it's a pure pleasure to work with them!
Following image shows that I'm not the only one who enjoyed working with them: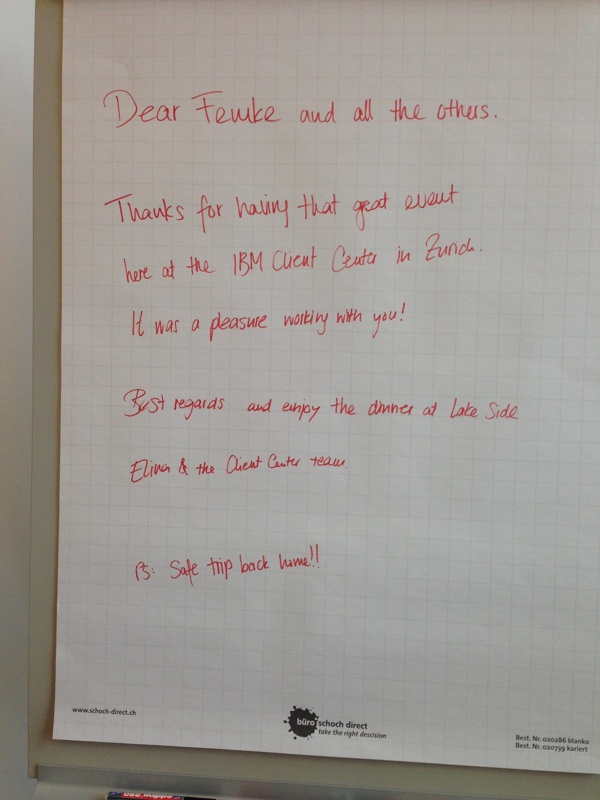 After having this insights on how they tick I'm even more looking forward to the future events they plan.
With that said, Social Connections team, thank you very much for this event and cheers: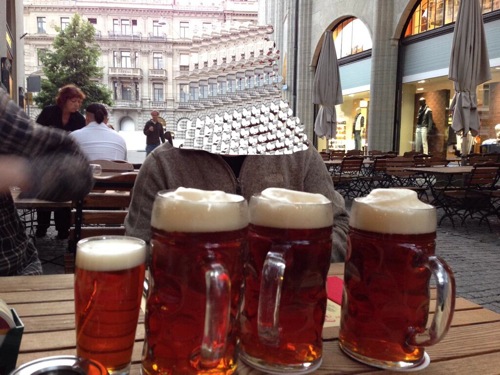 PS: Of course the event and the sessions were outstanding. Out of an Admin view I really recommend you to have a further look at this session!